Behind the scenes with the editor of this year's Pulitzer-winning photography
The New York Times won both Pulitzer prizes for photography. I spoke today to Michele McNally, the newspaper's assistant managing editor for photography. She said of the breaking news and feature wins: "It makes you see the breadth and scope of what we do." Our entire conversation won't make the wire, so I'll share it with you here.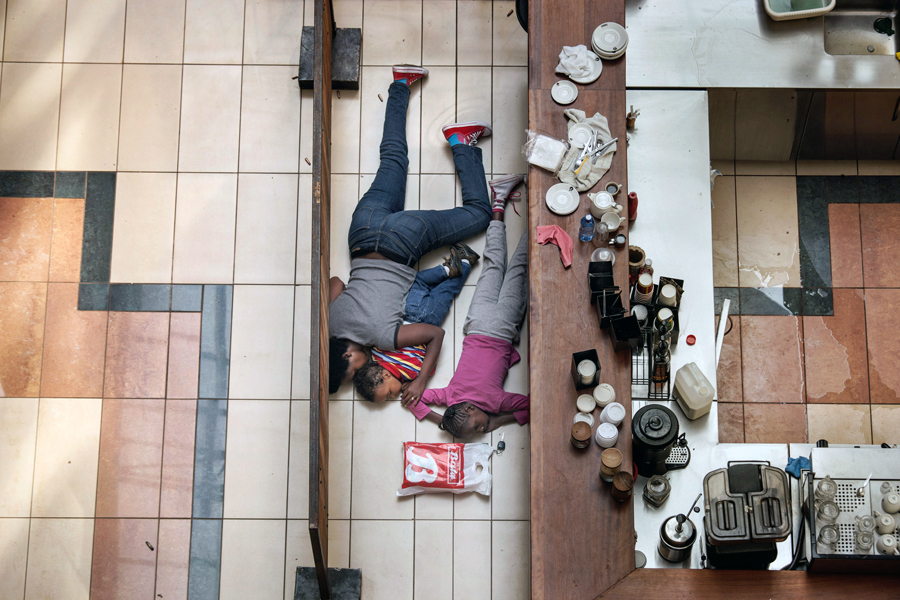 Tyler Hicks, of The New York Times, won the Pulitzer Prize for Breaking News Photography for his vivid photographic coverage of a militant attack on a shopping mall in Nairobi, Kenya.
"Tyler was picking up some framed photographs from his wedding, mere weeks before, that other photojournalists had given him. He heard something was going on at the mall and drove right over. He was right around the block."
Hicks started shooting with point and shoot. He knew he needed better equipment and personal protection when he started seeing blood and bodies.
"He then had the wherewithal because he's been in these difficult situations many, many times over, to call his wife and get his helmet and flak jacket and his cameras – his real gear. He managed then to attach himself to some undercover police officers and military who were going in to seek out the al-Shabab militants… Very, very treacherous situation because at that point they're probably still in there…"
"The amazing thing about Tyler is, under those circumstances he manages to make amazing, penetrating images that are also historical and aesthetically amazing, while under fire."
"He has pretty brilliant instincts. He will sense out the situation. He's smart."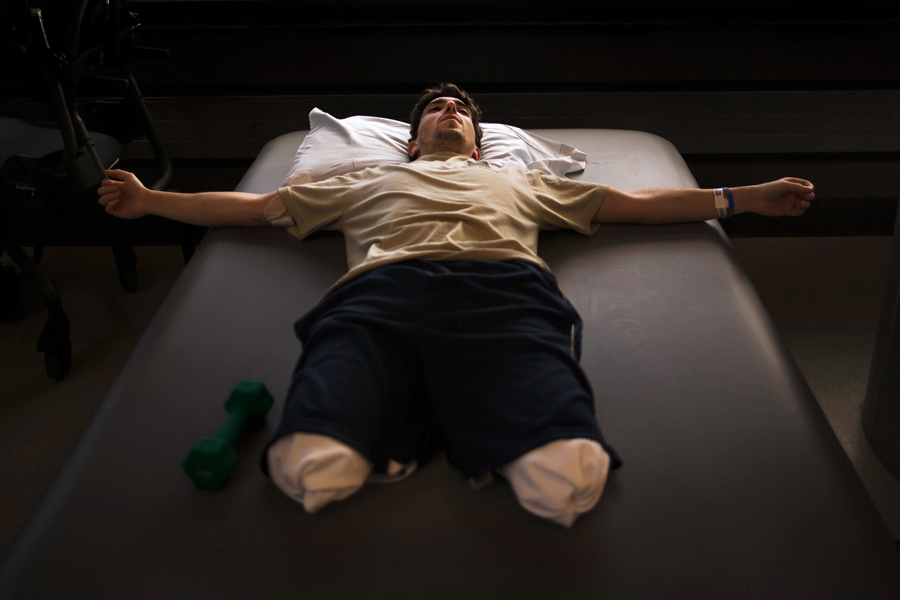 View the images and read the accompanying story
Josh Haner of The New York Times won the Pulitzer Prize for Feature Photography for a photo essay on Jeff Bauman, who lost his legs last year in the Boston Marathon bombing. The photographs accompanied a story by sports reporter Tim Rohan.
"This was a completely different sort of project. The sports desk simply wanted to find one of the victims and follow their story as long as they could."
Rohan spent hours waiting in a hospital for victims' relatives to come in. Eventually, they found Bauman. The Times assigned Haner to the project in part because of his tenacity – an attribute McNally said he shared with Hicks.
"He's tireless. He's committed. And he has a wonderful personality. If anyone could get someone to open up to them over a period of time, he can. And Jeff really opened up to Josh, at really awkward moments in his life."
Haner would send his photographs back to The Times each night. As compelling and rich with detail as they were, McNally said, Haner pushed himself to do better.
"Josh always wanted the pictures to be better than they were the day before. He's really, really stretched himself and produced a beautiful body of work."
Haner's gift was getting Bauman's trust and holding onto it, even when completing the project appeared in doubt. Bauman didn't always want his most personal moments, like an argument with his mother, chronicled in still photographs or on video.
"The project was a roller coaster. It was fairly often in jeopardy."

Whenever Bauman reached a breaking point, Haner worked to bring him back and keep the project going.
"Josh realized that Jeff was giving him a gift and he was going to do the best he possibly could."
(Photographs © 2013 The New York Times; text © 2014 The Associated Press)